Celbridge Community Council has a long tradition of providing Services for Older People in our community.  These services are listed below:
Delivering Tried & Trusted Schemes Locally
Personal Alarms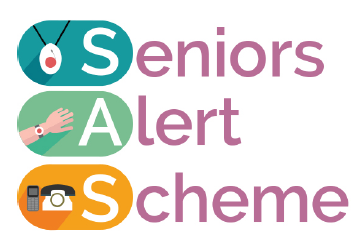 Celbridge Community Council has administered the Pobal Seniors Alert Scheme (and its predecessors) for many years. This scheme supports people over 65 in our community through the provision of personal monitored alarms so they live securely in their homes with confidence, independence and peace of mind.
Care & Repair and Befriending Services
In October 2018, Celbridge Community Council launched Care & Repair and Befriending services in Celbridge. Over 20 local Celbridge volunteers have been Garda vetted and trained to provide these services.
Celbridge Community Council provides this service in the local community as an official community partner of Age Action Ireland. All of our volunteers who provide
Care and Repair
services have been trained by Age Action Ireland. Our volunteers can help carry out minor DIY household repairs and gardening jobs for older and vulnerable people free of charge with recipients of the service just needing to cover the cost of materials. Our Care and Repair volunteers have carried out an average of 4 Care & Repair jobs per month in the Celbridge area since our launch in October 2018.
All of the local volunteers who provide our
Befriending
service have been trained by ALONE. Befriending volunteers provide companionship to the person they are matched with through a weekly visit from the volunteer. Visits may be anything from a cuppa and a chat to a walk or a café visit.
Celbridge Meals on Wheels delivers meals in the locality on a twice weekly basis. Recipients benefit through the improvement of their nutritional status, health and quality of life but also through the provision of a source of social contact and connectivity. Celbridge Community Council supports this valuable work and tries to minimise the cost of these meals to recipients by obtaining funding from the HSE and by contributing to the shortfall in funding.
Christmas Gifts
Celbridge Community Council has gifted older members of our community with Christmas parcels or vouchers for many years.
Day Care Club
Celbridge Community Council has assisted our partners at The Mill, Celbridge Community Centre with the costs of running the the Day Care Club. This club runs every Tuesday from 2pm-5pm and Thursday from 10am-1pm in Kate Walsh House at The Mill with members engaging in a variety of organised activities such as a light exercise programme, bingo, indoor bowls, singalong, dancing and availing of services such chiropody, shopping and taxi service where required. New members are always welcome.
Find out more...
For further information, you can contact our office by calling (01) 630 3599 or by emailing us at Support@CelbridgeCommunityCouncil.ie. Our office hours are Monday and Thursday 9am-1pm but you can leave a message outside of these hours and we will get back to you on our return.